Cornerstone Management ("Cornerstone"), located in Rochester, Minnesota is a full service, Licensed Brokerage and Health Care Management company. Cornerstone brings a unique blend of management experience, passion for residents, entrepreneurial spirit and family values to an organization. Cornerstone provides management services to 50 buildings and employs over 750 employees in Minnesota, Wisconsin, and Iowa. Cornerstone manages Multi-family, Commercial, and Association Management services. In addition, Cornerstone is a Comprehensive Healthcare License company, and a HUD approved management organization.
Cornerstone offers a dedicated team of seasoned accountants, human resource experts, experienced health care professionals and a hands-on approach that is unmatched in the industry. A Cornerstone Client will have a true "working partnership" with Cornerstone. A healthy bottom line for Cornerstone's property owners are the key interests to be considered. Cornerstone's successful track record in managing properties for others is founded on their strong commitment to high-quality responsiveness to owners' concerns; questions and direction.
Cornerstone is proud to work with a variety of different ownership structures including city municipalities, individual investors, family owners, homeowners associations, international investors and corporations. The principals at Cornerstone bring not-for-profit experience as well, having served on or currently serving on boards including 360 Communities (formerly Community Action Council), Homeward Bound and Zumbro Valley Mental Health Board.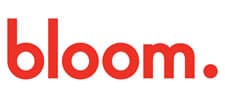 Bloom Holding is a group of companies dedicated to developing sustainable and integrated urban communities that offer an enriching lifestyle and quality of life. The Group is driven by its vision to surpass the expectations of buyers and investors through partnerships with best in class providers in education, hospitality, health care and property services. Bloom Holding has an established and growing portfolio of projects within the UAE, the MENA region, Europe and the United States.